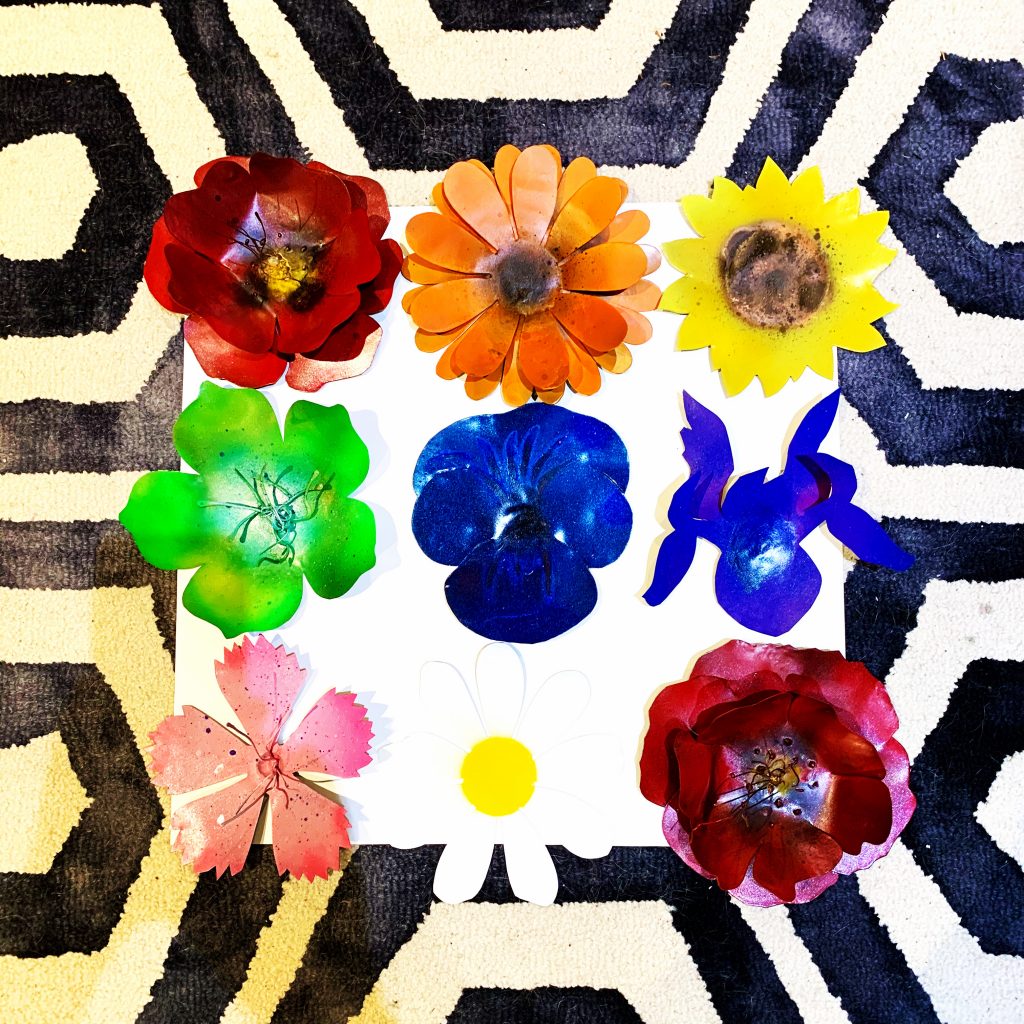 I started making the daisies in memory of the wonderful Daisy Strange who was sadly taken far too early.
I then moved onto a 3D Poppy for Kit who has helped me so much with my new website and how it has evolved.
Then a rainbow of flowers just seemed a natural way to go, it sort of blossomed into a whole rainbow all by itself.
Flowers prices from £25
The flower rainbow completed.