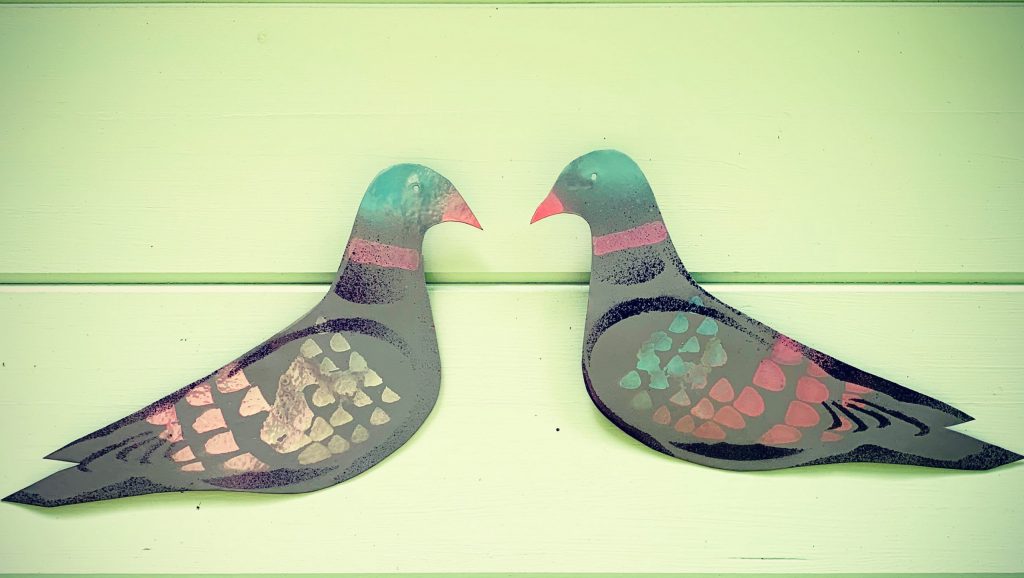 Well you know I love birds but after the flowers and butterflies I just started to imagine all the birds I was seeing in the garden as sprayed copper birds.
Some are wall hung and some are standing and some like the Magpies just need to be in pairs "Two for Joy"
We all need Joy.
Firstly it was the Magpies, they are so cheeky but I fooled them with my copper Magpies and I fooled the dog too.
Pairs of Magpies prices from £60
Next it was the Pigeons, I know most people complain about them, but they have such lovely colours and markings. I couldn't resist trying to make some. My garden gave me Blue Tits, Robins, Magpies, Blackbirds and Crows, so that is what Ive tried so far.
Birds prices from £25