I found my love for metalwork during a two week elective in the second year of my embroidery degree.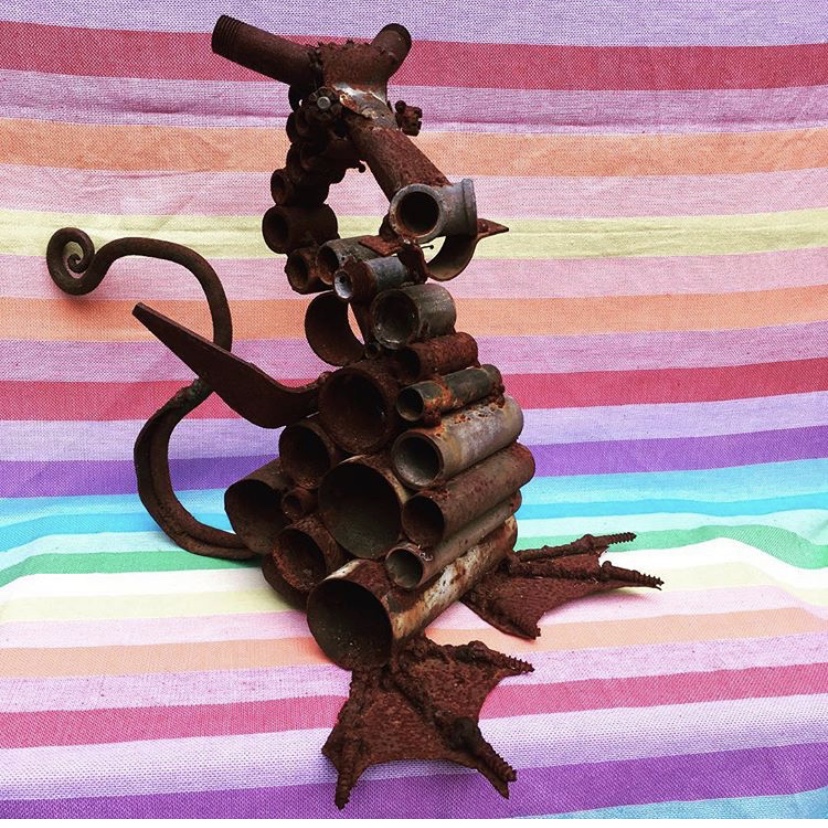 My lovely Uncle then taught me how to weld and this dragon was the first sculpture I made.
I was given a MIG welder for my 21st Birthday by my Dad and proceeded to make various animals out of old tools, spanners, knives and forks.
To try and incorporate my metalwork passion into my embroidery degree show I welded an octopus hat stand out of an old lawn mower roller and exhaust pipes and drove this all the way from Derbyshire to Manchester, sadly for it only to be rejected by my embroidery tutors!
Flat Metalwork prices from £20
3 D Sculptures prices from £45
Copper Sprayed Sculptures prices from £25
Etched House Signs prices from £40
Garden Sticks prices from £25
Decorations prices from £7